Batcat
The United States Air Force
553rd Reconnaissance Wing
at Korat Royal Thai Air Force Base
* * * Reunion Report! * * *
May 18 through 21, 2003
Reno, Nevada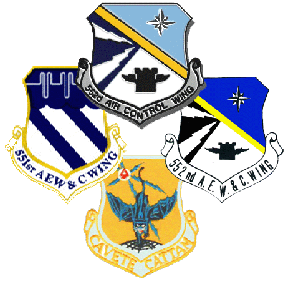 Reunion area added 5/27/03, Last updated 10/29/03.
The combined reunion of the 551st and 552nd Airborne Early Warning & Control Wings, 552nd Air Control Wing, and the 553rd Reconnaissance Wing, took place at Reno, Nevada, U.S.A., occurred from May 18 through 21, 2003. Each of these three USAF wings flew versions of the Lockheed EC-121 Super Constellation.
the Joe Gonzales
Reno Reunion Photo Gallery

Batcat Joe Gonzales attended the Reno reunion and provides these images he took. Joe was a Radio Maintenance Technician with the 553rd Reconnaissance Wing at Korat from September 1968 through July 1970. He was assigned to crew 26. Enjoy the photos he took at the reunion in Reno. Joe's photos are about 50K each, color, added 6/25/03, updated 8/06/03.

Reunion Photo 22 Reunion Photo 23 Reunion Photo 24

Reunion Photo 25 - Facing camera is Tony Praxel

Reunion Photo 26 - George Martin

Reunion Photo 28
Reunion Photo 29
Reunion Photo 30
Reunion Photo 31 Reunion Photo 32 Reunion Photo 33

Reunion Photo 34 - Don Smith

Reunion Photo 35 Reunion Photo 36

Reunion Photo 38 - left to right Richard Weiner & Jackie , Christie & Cliff Jensen

Reunion Photo 39
Reunion Photo 40 Reunion Photo 41 - Ray Newkirk

My Thank You to Joe Gonzales for providing the photos here!

David Butler has Reunion photos on his picture home at photos.yahoo.com/hun58ter - Added 8/6/03, updated 8/30/03

My Thank You to David Butler for providing the photos here!

If you have any additions, criticisms or commnets for me, Larry Westin, as maintainer of this Homepage, please e-mail me at westin@westin553.net or contact me via postal mail at:
Larry Westin
21721 Verded St.
Tehachapi, California 93561
or telephone me at (661) 823-4707
Hope you enjoyed this information. I look forward to hearing from you.
Thank you - Larry Westin

Return to the
Main Batcat homepage.
Return Home
to Larry and Sue's Homepage.